Public Agency Program Information
At no cost to agencies, the SoCalREN Public Agency Program identifies energy saving measures and works side-by-side with agency staff from designing performance specifications through construction to help accomplish energy efficiency projects.
Many public agencies in Southern California recognize that energy efficiency is a high priority, but achieving it has been daunting due to insufficient in-house expertise and necessary financial resources. The SoCalREN Public Agency Program helps agencies overcome these barriers by providing critically important technical assistance and support services through a one-stop project delivery approach that offers project management, investment grade audits, financial analysis, scope of work and performance specifications, procurement, and construction management support for energy efficiency projects.
Get started by completing our Interest Form.
Frequently Asked Questions
Why are Agencies joining this Program?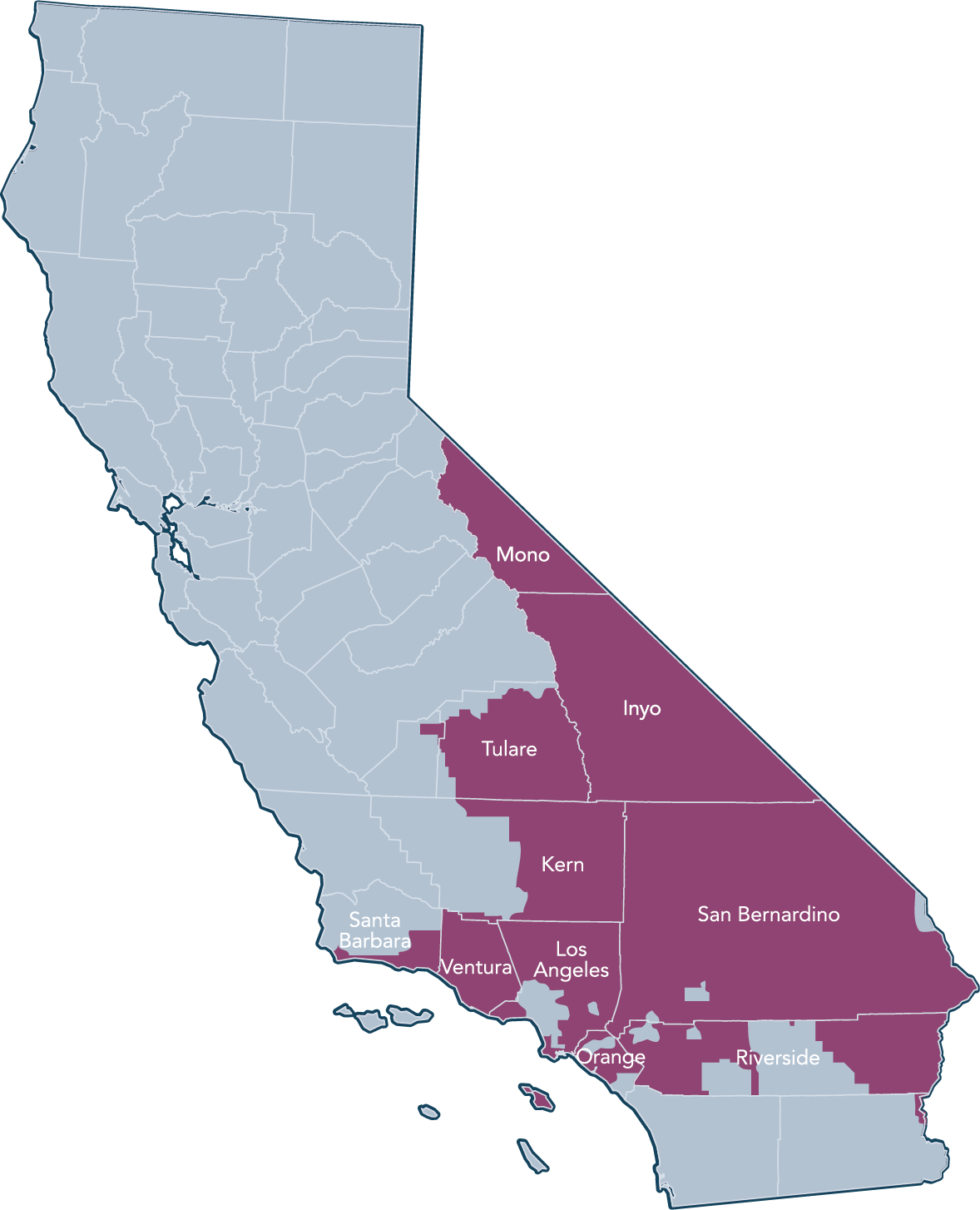 Agencies are joining the SoCalREN Public Agency Program so they can lead their communities by taking bold action to complete energy efficiency projects, and in turn, serve their communities with shared benefits such as improved illumination, greater reliability, reduced energy costs, and reduced greenhouse gas emissions — ultimately creating a healthier and more resilient community.
How is this Program Funded?
The SoCalREN is administered by the County of Los Angeles and funded by utility ratepayers under the auspices of the California Public Utilities Commission (CPUC).
How are Projects Selected?
Due to the program's limited resources, project services are determined on a case-by-case basis at the time of enrollment and/or project identification. Service offerings by project may be based on availability of program funds, agency ability to complete projects on time, and energy savings potential, among other factors.
Who is Eligible and How Does an Agency Enroll?
Qualifying agencies include more than 700 cities, counties, school districts, water districts, sanitation districts, and other public agencies served by investor-owned utilities (IOUs) throughout Southern California. Enrollment in the program is simple and entails an engagement meeting with the interested agency and utility partners, and signing of the SoCalREN Public Agency Program enrollment form. The form is non-binding and involves the designation of an agency Energy Champion to work alongside a SoCalREN Project Manager to support every project.
Learn more about the Services offered by the SoCalREN Public Agency Program.
Ready to get started? Visit the Eligibility and Enrollment page to complete our online enrollment form. A SoCalREN Public Agency Program Project Manager will contact you to discuss enrollment.